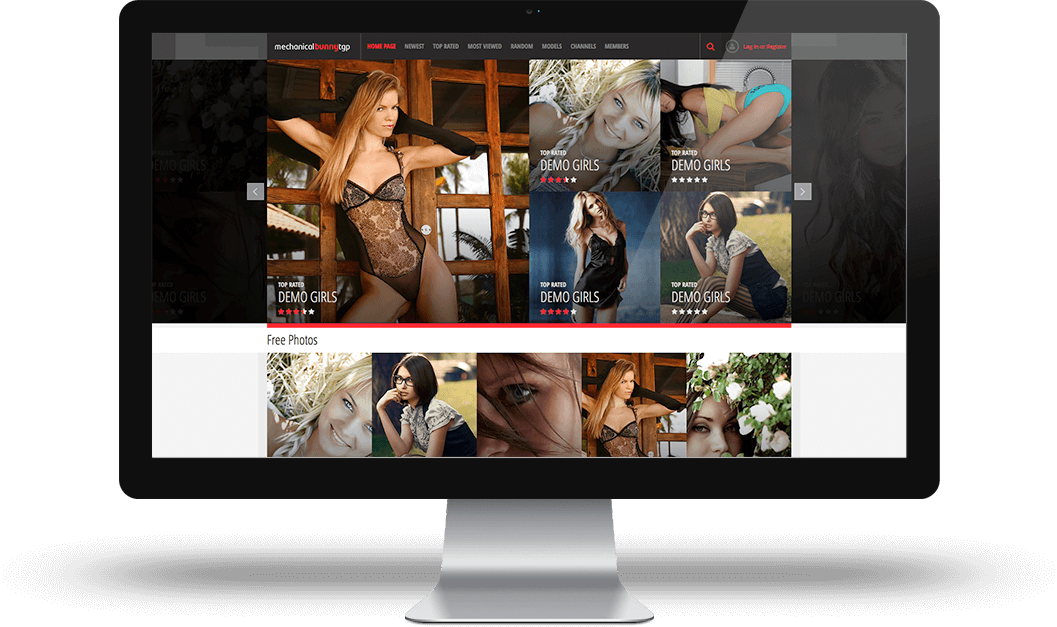 Mechbunny TGP Script is a gallery hosting script written in PHP5. It is written from the ground up to be a complete content management system for photo gallery websites, both adult and mainstream. The galleries can be rotated based on productivity, and comes with many useful features such as thumbnail cropping, multiple thumbnail size support, gallery scraping, automatic publishing, a model directory and a very easy to use template system. It is written on the same framework and templating system as our very popular and easy to use tube script, so you can be sure it will support your website's traffic.

The script processes your thumbnails using imagemagick, so you can easily sharpen or apply effects to them by editing the command line. Images are automatically cropped and can be re-cropped manually via the admin area. It allows users to upload galleries (can be disabled) and has a verification queue for all uploaded content so you can review it before publishing. The script is compatible with any external trading script.

As with any of our scripts, we are available and willing to perform customizations for clients.